About Us
Welcome to the office of Dr Scott Harden, Dr Maarit Harden, Dr Kristina McLennan, Dr Curt Gray, Dr Michelle Phillips, and Dr Jane Phillips
MBBS (UQ) FRANZCP Cert Child / Adol Psychiatry
Dr Scott Harden is a child, adolescent and adult clinical and forensic psychiatrist. He has been in private practice for approximately 10 years and continues visiting sessional public practice.
In his clinical practice he has particular interest and experience in evaluation of anxiety disorders and attention deficit hyperactivity disorder in young people and adults. In his forensic practice, he has experience in a range of legal and treatment settings with young people and adults.
His services include:
clinical practice

medicolegal experience

training
For more information on Dr Scott Harden's services click here.
MBBS (UQ) FRACGP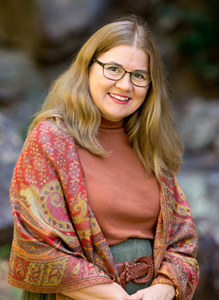 Dr Maarit Harden is a general practitioner and trained cognitivebehavioural therapist. She has been in active general practice for over 23 years.
In her clinical practice she has particular interests in the overlap between medical illnesses and psychological function and the effects of stress on physical symptoms. She also has particular interest in the treatment of anxiety disorders. Dr Maarit Harden is skilled in Cognitive Behaviour Therapy (CBT), mindfulness based approaches and has done training in Emotion focused therapy (EFT) for couples.
Dr Maarit Harden has an interest in the interplay between spirituality and health.
For more information on Dr Maarit Harden's services click here.
MBBS (UQ) FRANZCP Cert Child / Adol Psychiatry
Dr Kristina McLennan is a Child and Adolescent Psychiatrist. She holds a Fellowship with the Royal Australian and New Zealand College of Psychiatrists and a certificate in Advanced Training in Child and Adolescent Psychiatry. Dr McLennan has a particular interest in working with young people with Depression and Anxiety issues. She has an interest in working with the adolescent population in particular and tends to work closely with the young person and their parents.
MB BS, FRANZCP, AFRACMA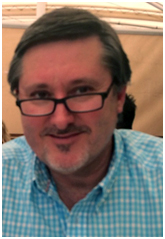 Dr Curt Gray is an experienced adult psychiatrist with interests in mood and anxiety disorders, trauma and stressor related disorders.
He is also trained in the psychiatry of old age, sleep disorders and their relationship to psychiatry. He has a special interest in the interplay between medical conditions and mental health.
He is a foundation Accredited Member of the RANZCP Faculties of Consultation-Liaison Psychiatry and Psychiatry of Old Age, and an Accredited Member of the Faculty of Psychotherapy. Dr Gray holds Associate Fellowship of The Royal Australasian College of Medical Administrators. He holds appointments to the Mater Health Services Mater in Mind Consultation-Liaison Psychiatry Service, the Mental Health Review Tribunal Psychosurgery Panel, Queensland QComp Medical Assessment Tribunal, and the Mental Health Court of Queensland (Assisting Psychiatrist), and is a member of the Medico-Legal Society of Queensland Committee.
He has been a Senior Staff Specialist in the Departments of Psychiatry at Brisbaneís Prince Charles Hospital, where he was the A/Clinical Director for 12 months, and the Gold Coast Hospital, and is Senior Lecturer with Queensland University School of Medicine. Additionally, Dr Gray has recently completed a 6 year term as a federal Examiner for the RANZCP Committee for Examinations.
He is also actively involved in civil medico legal work at the request of solicitors, insurers, and other entities, where he takes pride in providing an independent, unbiased report thatís primary purpose is to assist a court (or decision maker).
He is a longstanding member of the Australasian Sleep Association and has regularly attended their educational events and national conference for over 20 years. He has been a regular presenter in this forum, and at numerous other educational events within, and outside, Queensland.
MBBS (UQ) FRANZCP, Cert Child / Adol Psych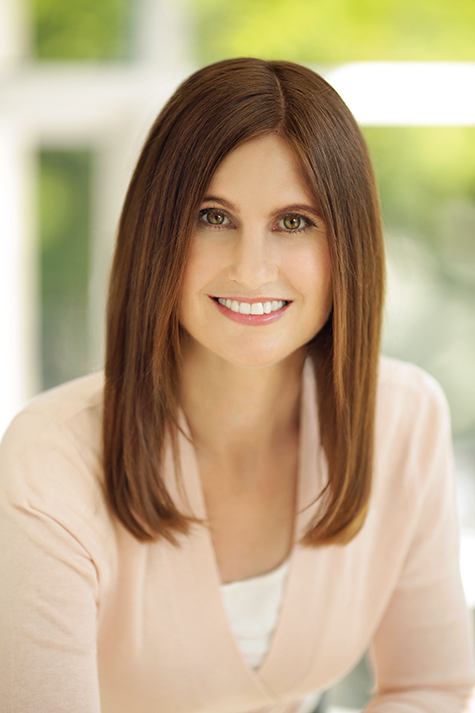 Dr Michelle Phillips is currently taking leave from clinical practice.

Dr Michelle Phillips is a Senior Child, Adolescent, Adult and Forensic Psychiatrist. She has particular expertise in psychotherapy and is able to offer a range of therapeutic techniques including psychodynamic psychotherapy, cognitive behavioural therapy, schema focussed therapy, dialectical behavioural therapy, family therapy and couple therapy. Dr Phillips believes that through learning to regulate powerful emotions, the need for psychiatric medication can often be reduced. Parents will be guided to assist their child and enhance family relationships. Dr Phillips has worked for Queensland Health for fifteen years and has assisted patients with severe and complex difficulties. Out-of-pocket fees for 45 minute treatment sessions are $31 when the Extended Medicare Safety Net has been reached and 50 sessions per year receive Medicare rebates compared with 10 sessions for treatment with a psychologist. More information is available at www.drmichellephillips.com.au or via the friendly staff at Amicus Medical Chambers.
Dr Jane Phillips
MBBS(Hons). MPM. FRANZCP. Cert. Forensic. Psych. Grad. Dip. For. Beh. Sci
Dr Jane Phillips is a Consultant Forensic Psychiatrist who obtained her undergraduate medical degree, Masters of Psychological Medicine and Diploma of Forensic Behavioural Science from Monash University in Melbourne. In 2008 Dr Phillips obtained Fellowship and also the Certificate of Advanced Training in Forensic Psychiatry from the Royal Australian and New Zealand College of Psychiatrists and is a Member of the Forensic Faculty of the RANZCP. Dr Phillips has worked in a variety of settings within adult forensic mental health services including at the Victorian Institute of Forensic Mental Health (Forensicare) from 2006 until 2009 and at the Queensland Community Forensic Mental Health Service since 2009 with a focus on the assessment and management of mentally disordered adult offenders with problem behaviours. She is also a Senior Lecturer with the University of Queensland. Dr Phillips provides medico-legal assessments for criminal matters with referrals via legal representatives. Further information is available at www.brisbaneforensicpsychiatry.com.au